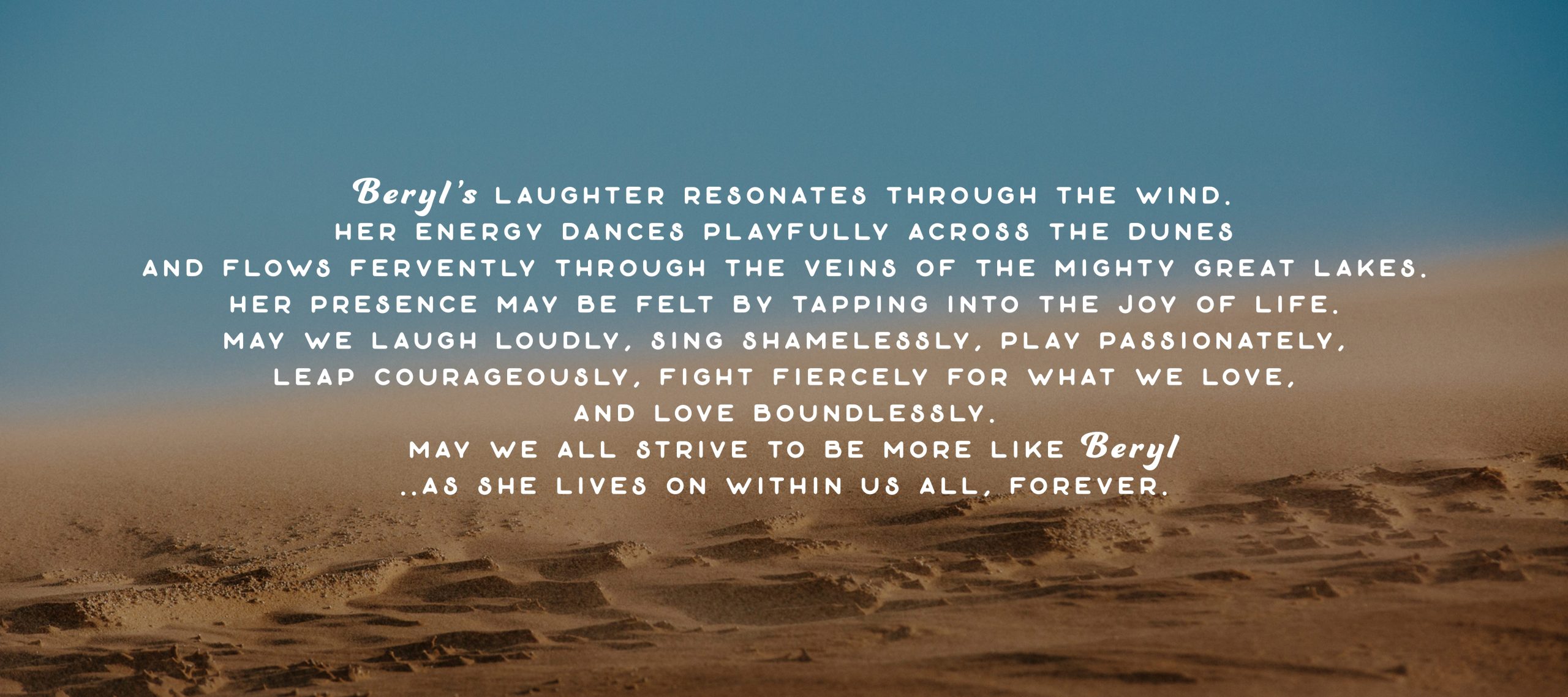 October 29, 2022 
On Christmas Day of 1960 in Centerville, Indiana, John "Jack" and Faith "Muzzy" Lewis presented the world with the most extraordinary gift; a beaming Beryl. It was quite fitting that our very special lady would arrive on such an already special day, a perfect reflection of her generosity, selflessness and pure, utter joy.
If you would like to financially support the Skrocki family and Sleeping Bear Surf during this difficult season of life, aside from making purchases, you can do so through this
GoFundMe page
. Between business needs / bills (small businesses often do not have the capacity for medical leave, caretaker leave, bereavement leave, etc.), and their own health & well-being, we will allow Frank, Ella, Reiss, and Annabel to determine how best to use the money raised.
Thank you for loving on and supporting the Skrocki family