July Full Moon Paddle
July 12 @ 8:40 pm

-

10:30 pm
Join us for a night on the water under the big, bright, full moon! 
With the moon starting to rise just before sunset we will have a grand opportunity to paddle under the moon without leaving the water in the wee hours of the night!
What to know:
The sun sets on July 12th at 9:27pm and the moon will rise at 9:02pm.
This makes for an earlier evening, and the opportunity to paddle under the light of the full moon after the sun leaves the sky.
Date: Tuesday, July 12th
Location: Glen Haven Beach to Sleeping Bear Point
We will be meeting at the Cannery at Glen Haven at 8:30pm to gear up and will set out on the water by 9:00pm. We will be paddling at a leisurely group pace 1 mile to the base of the dune at Sleeping Bear Point (with the opportunity to watch the sun set and moon rise atop the (light-grade) dune) before paddling the 1 mile back under the light of the moon.
If you desire to paddle a shorter paddling distance, drive up .5 miles to the Glen Haven Coast Guard Station for a 1 mile paddle round trip. Plan to join us on the water as we pass by around 9:10pm!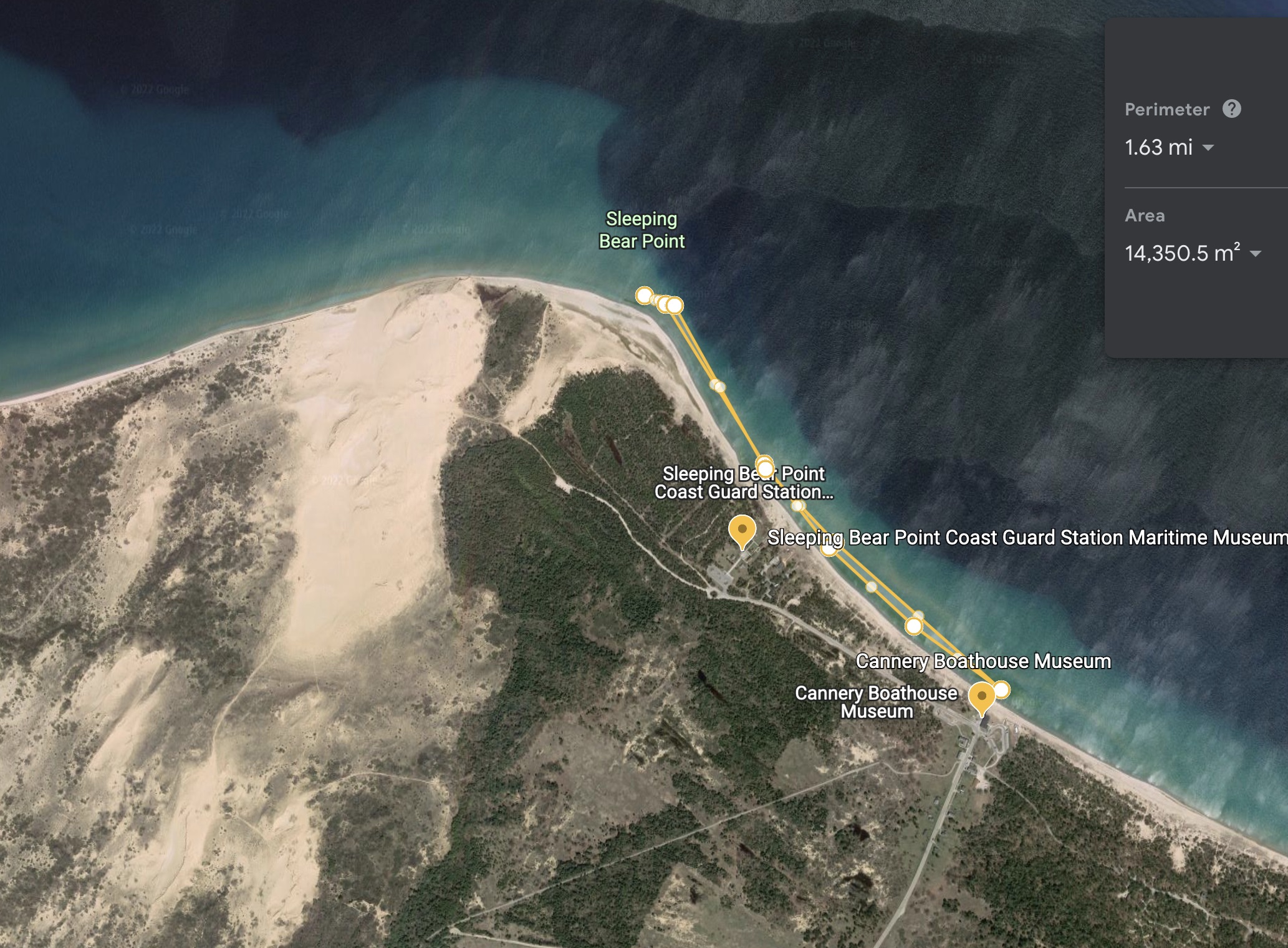 Not into paddling but want to hang out anyway? Park at the Sleeping Bear Point trailhead and meet us at Sleeping Bear Point for sunset! 😃
This event is meant to be leisurely and FUN, therefore it will be lightly organized for you to paddle as you please. We will, however, be keeping an eye on everyone and will ensure all are accounted for throughout the evening.
Time: Arrive to location at 8:40pm to get your gear ready (or plan accordingly for 8:50pm ready-for-launch)
There will be a quick orientation and safety briefing at 8:50pm and then we'll hit the water.
Plan to be back at your vehicle around 10:30pm
What to bring: 
Non-motorized watercraft of choice

Board / Boat
Paddle
Life jacket
Leash (for SUPs)

 Working Headlamp
Light to put at the front of your watercraft
 Drinking water
Swimwear *if you plan to get wet*
Fleece and/or neoprene to stay warm (bring extra fleece for post-paddle)
A buddy!
 A Sleeping Bear Dunes National Park Pass – You may purchase at the Park Headquarters