Great Lakes Surf Rescue Clinic
June 25 @ 9:00 am

-

11:30 am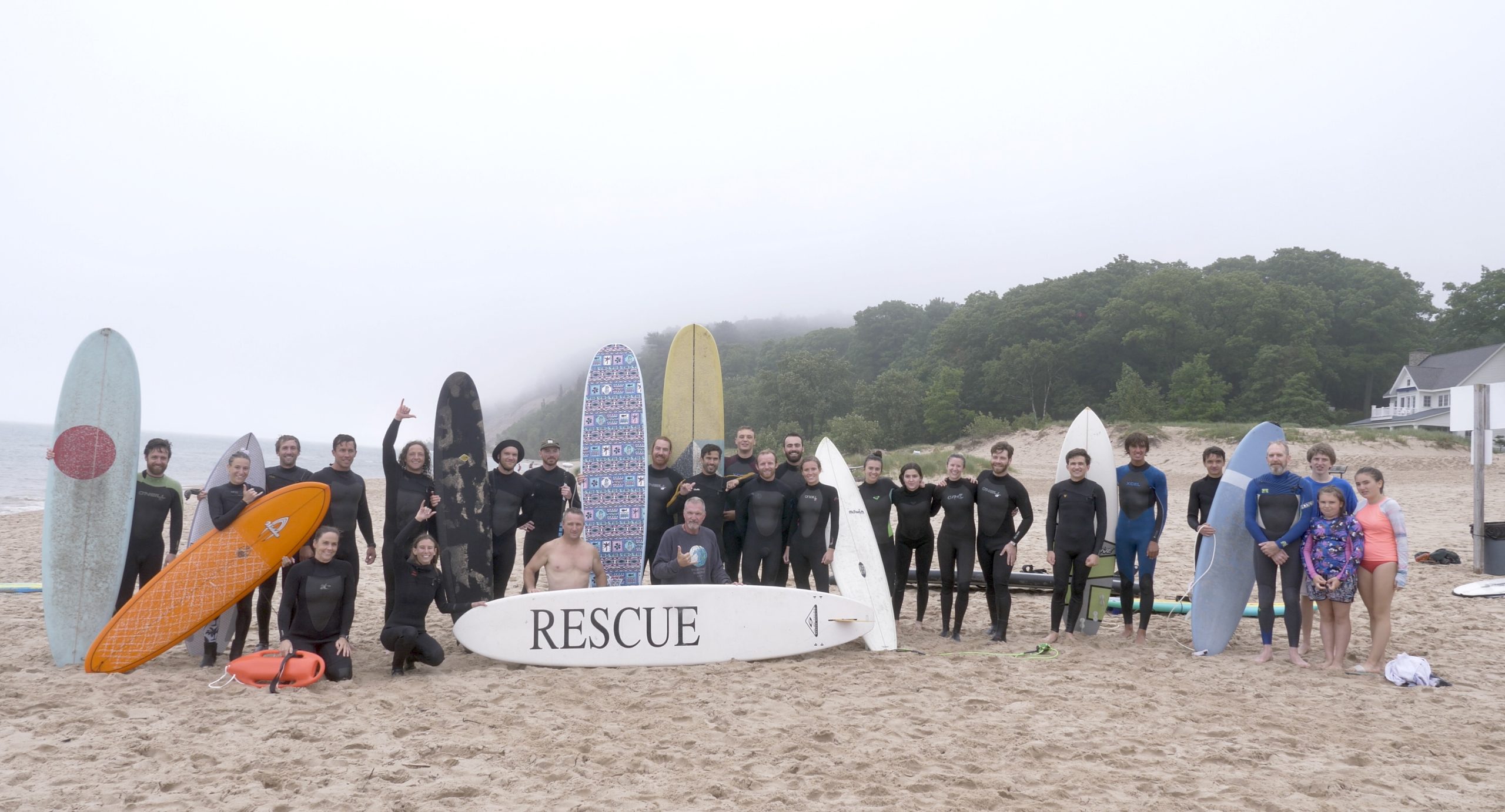 While the Great Lakes often get a reputation that fails to reflect their incredible power, they take an average of 20 lives per year, while in 2020 reaching a record, causing fatal drownings of 53 individuals.
To do our part to prevent another record high of fatal incidents at our favorite surf spots, we are hosting a Surf Rescue Course to ensure that members of our surf community go into the summer surf season with confidence to keep themselves, and those around them safe.
Join us Saturday, June 25th from 9:00am to 11:30am in Frankfort, Michigan on the north side of the pier. Be ready to dive in and expand your knowledge on water safety and open water rescue techniques that will prepare you in the case of an incident in the surf.
The course will teach participants how to:
Expand their Awareness in the Lineup
Identify Hazards including Dangerous Currents
Prevent themselves from Drowning
Recognize the Signs of Drowning & Identify a Person in Trouble
Perform an Open Water Rescue with your Surfboard or SUP
Take Precautionary Measures in the Case of a Spinal Injury
Perform basic CPR
Check out this powerful recap of our '21 Surf Rescue Clinic with Jack Brodeur, Faith Hoekstra, & GLSRP:
About the Course Presenters:
The Great Lakes Surf Rescue Project, Inc. (GLSRP) is a nonprofit 501c3 corporation that is about saving lives through water safety education, outreach, and research. They are dedicated stewards who specialize in Water Safety Surf Rescue in the Great Lakes region. Their mission is to eradicate drownings by being the leader of Great Lakes water safety by providing training, public preparedness, and public awareness.
The event is FREE, but… if you are able to donate, we encourage you to bring cash to the event. All donations will be benefiting the Great Lakes Surf Rescue Project, whom will be volunteering their time to help teach the clinic, and they would so appreciate your support!
What to bring: 
Your preferred watercraft (surfboard, stand-up paddleboard, or bodyboard)
A buddy! You will be paired up during simulations, therefore you only need to bring one board per 2 people.

Can't get a buddy to join you? No sweat, we've gotchu'!

Your wetsuit. We highly recommend a 4/3mm full suit. Have ~3mm boots? Bring 'em!

If you don't have a suit of your own, you may reserve a rental up to 24 hours in advance of the event.

Water, towel, and dry, warm layers are also encouraged
Bring a coffee mug if you'd like a hot cup of coffee during the presentation 🙂
We highly encourage you to watch the following short, engaging, educational videos before you join us, or if you can't join us: