Barrel Beryl in Love – A Grand Celebration of Life
November 5 @ 12:00 pm

-

5:00 pm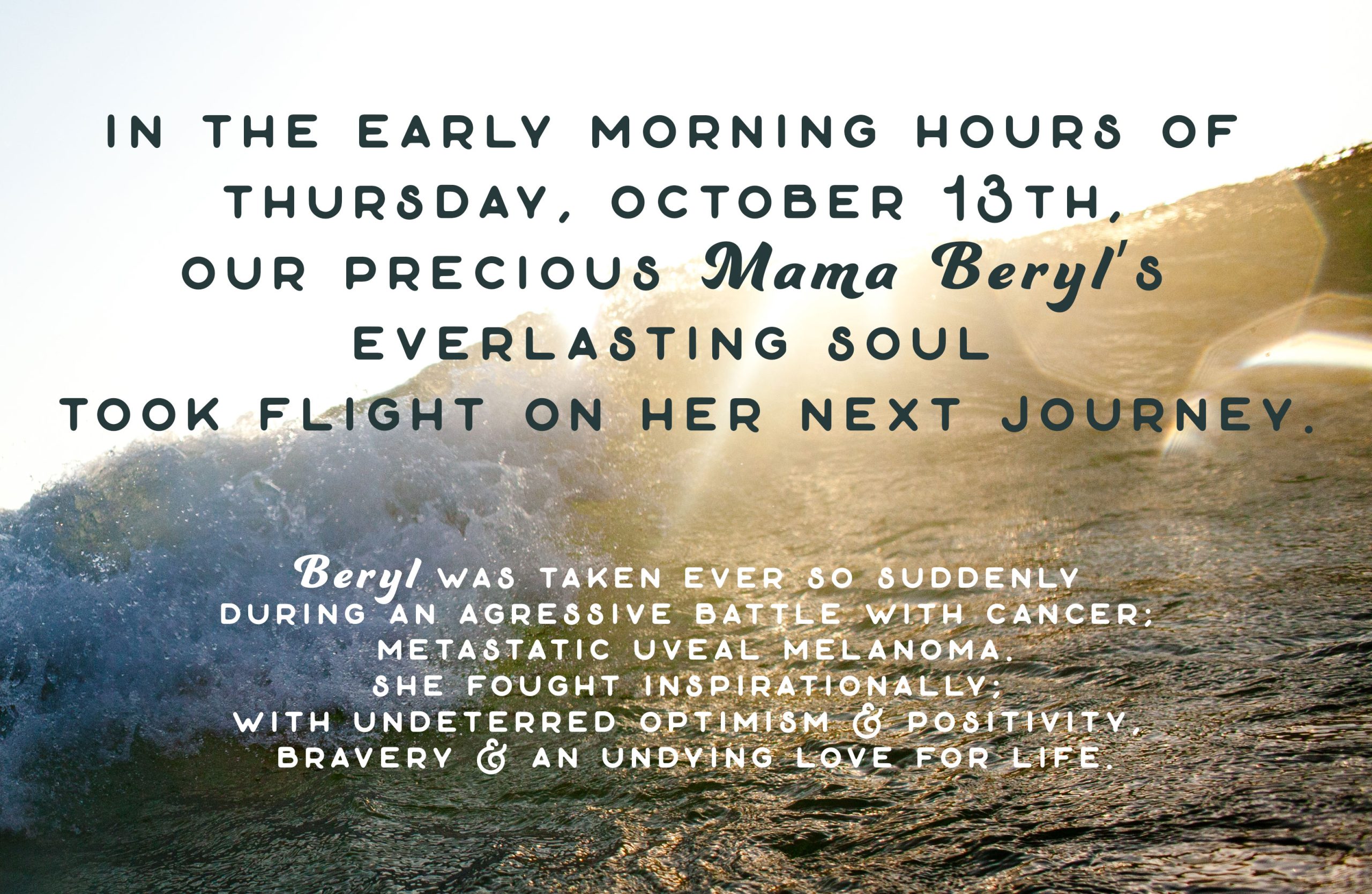 She was held and surrounded by such a profound, infinite love from us all. As her final breath filled us, the skies opened, rain fell, and Mother Earth wept too.
Her spirit lives on amidst the elements; zoom-vrooming through the wind, frolicking in the waves, boogying amidst the trees, and spreading her warmth through the flames of an eternal fire. She has brightened the shine of the moon, the sun, and the stars. Her dazzling light will continue to guide us, always.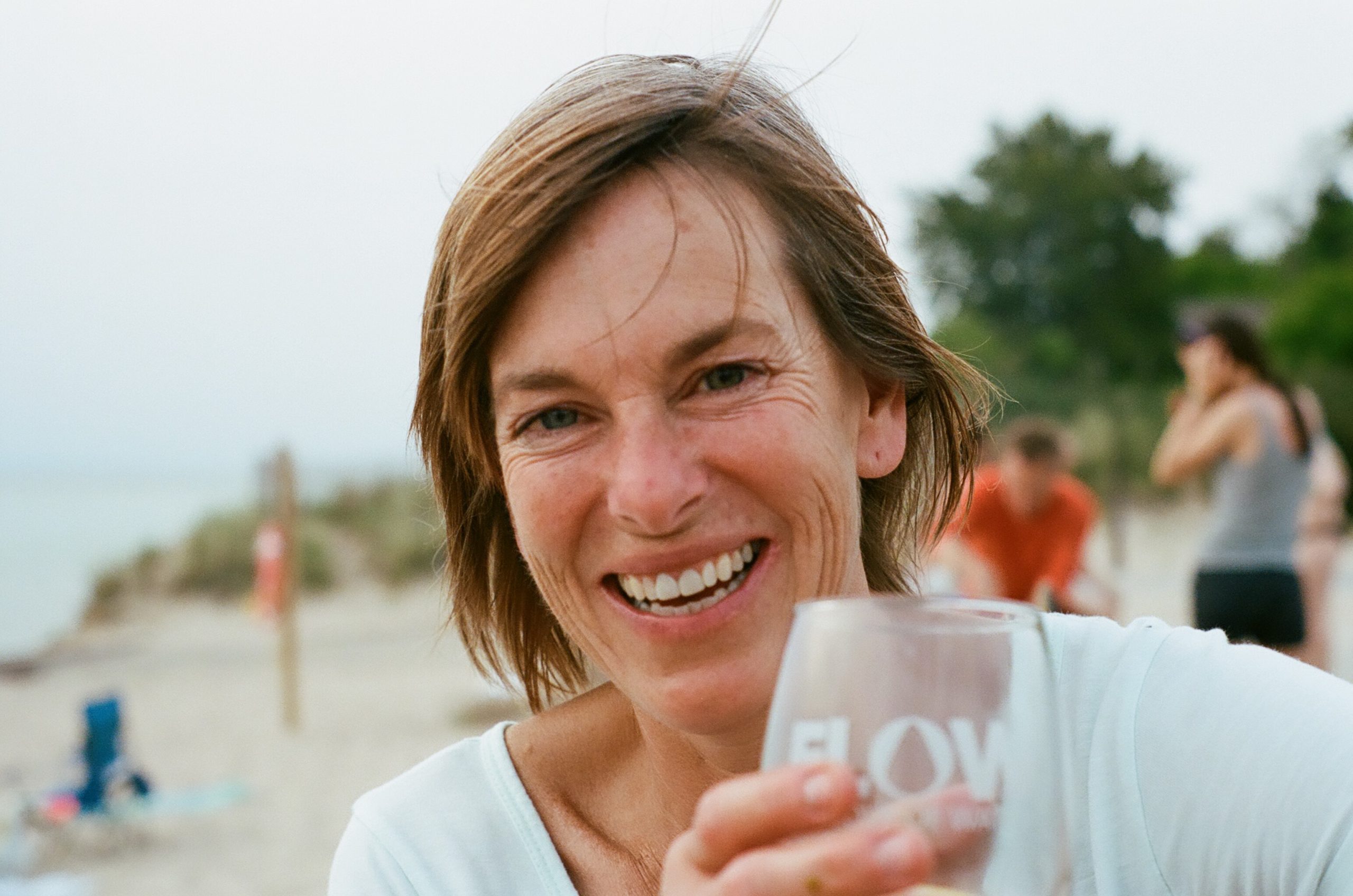 Join us Saturday, November 5th ~ A day dedicated to the grand celebration of an extraordinary life, and the vibrant, childlike spirit of Beryl Skrocki.
We hope to see you from 12:00 – 5:00pm onward for a full day of remembrance, music, joy, and laughter.
Location: Find us in the heart of Empire, right in front of Sleeping Bear Surf; we are closing off the street between Lake Street and La Rue, where a grand tent will stand in its place.
Sleeping Bear Surf will be open as the Beryl experience, a sanctuary, for you to feel her everlasting presence, impact, and get a glimpse into her extraordinary life, a life walked with love, and joy.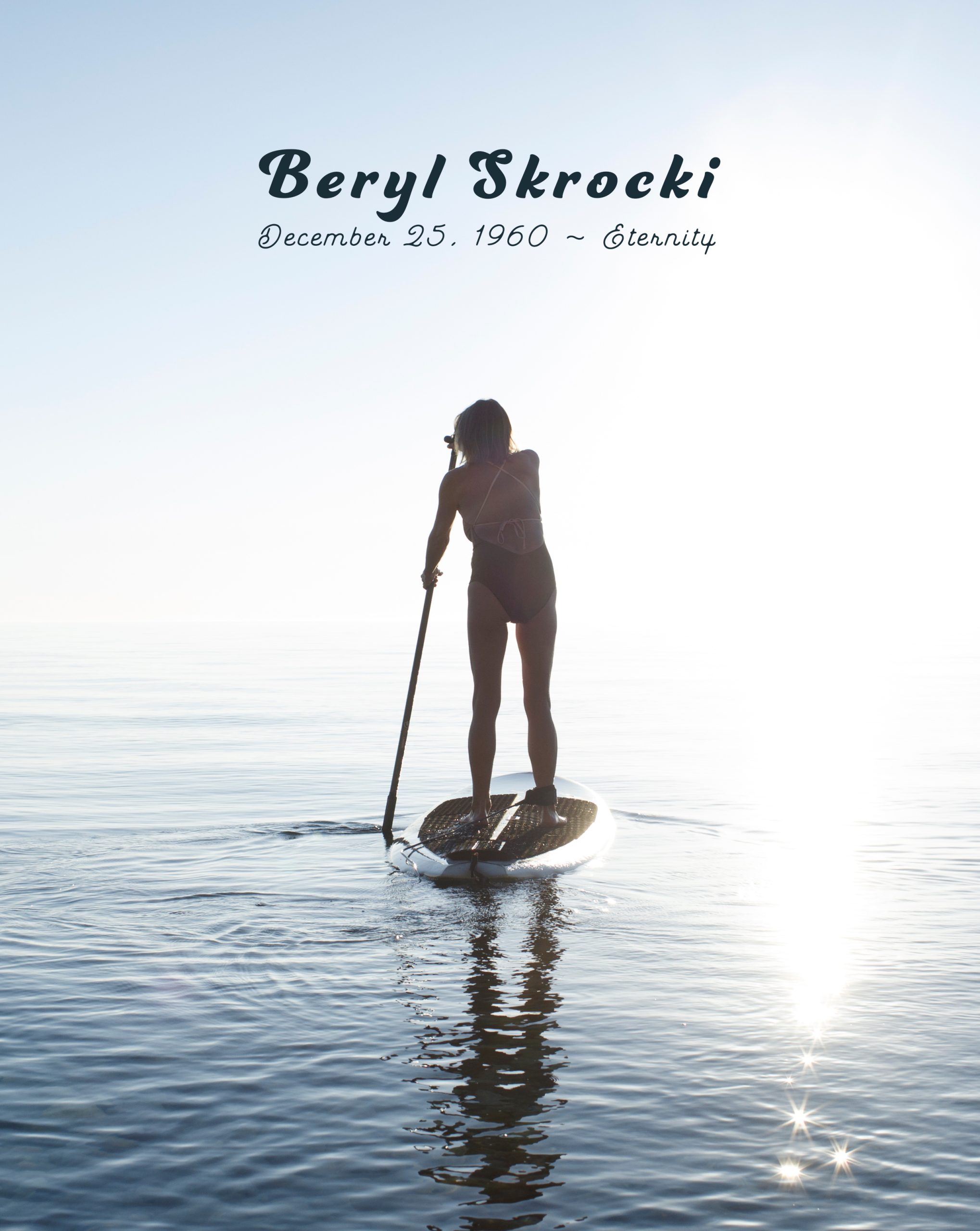 Details:
12:00 – 1:00 Blake Elliott will be serenading us with her beautiful music while we gather, squeeze on the Skrocki family, and take a walk through the Beryl Sanctuary
1:00 – 3:00 Welcome poem by Anne-Marie Oomen followed by Remembrances of Beryl, with music by Zack Peterson transitioning us through speakers
3:00 – 5:00 "Scrumdilyumbo" food by Mel & Fel will be served during which time all will have the opportunity to share a story at the mic, record it verbally, or write it on a memory card for the Skrocki family to cherish.
5:00 Reading of Berylisms by children Ella, Reiss & Annabel & Closing Poem with Norm Wheeler and Anne-Marie Oomen
5:30 Continued Celebration at the Empire Public Beach [Lighthouse] – We will gather at the beach for a sunset cheers with champagne from our friends at Mawby Vineyards. If Lake Michigan allows, there will also most definitely be a plunge for those brave enough to take to a cold, refreshing cleansing. Bring your swimmin'suit!
7:00 Due to the crisp air & forecasted wind, the informal celebration will continue back at the fancy heated tent, where we will encourage music and story to continue if all are feelin', "mow-down" on Mama's favorite comfort food, and a big' bonfire will be blazin' in the greenspace next to the shop. 
In Beryl style, we will keep the party going until we all decide it is time to slumber. She was never one to miss out on a single moment.
There will be snacks, sweets, and a slew of beverages including King Orchards hot cider, "barley pops" by Lake Ann Brewery and famous Friendly Tavern root beer available throughout the day.
Please RSVP to Beryl's Grand Celebration of Life
Join the family Sunday at 12:00pm for a saunter across the dune in Beryl's honor. Starting at the Treet Farm, ending at the Empire Bluff Trail (~3 miles roundtrip). One of Beryl's favorite "expotitions"! 
We hope to see you then, to celebrate a woman whose impact is impossible to put into words. We hope this day can help showcase her absolutely unique, high-vibration energy, that lives on so strongly here on Earth.