August Full Moon Paddle
August 11, 2022 @ 8:00 pm

-

10:00 pm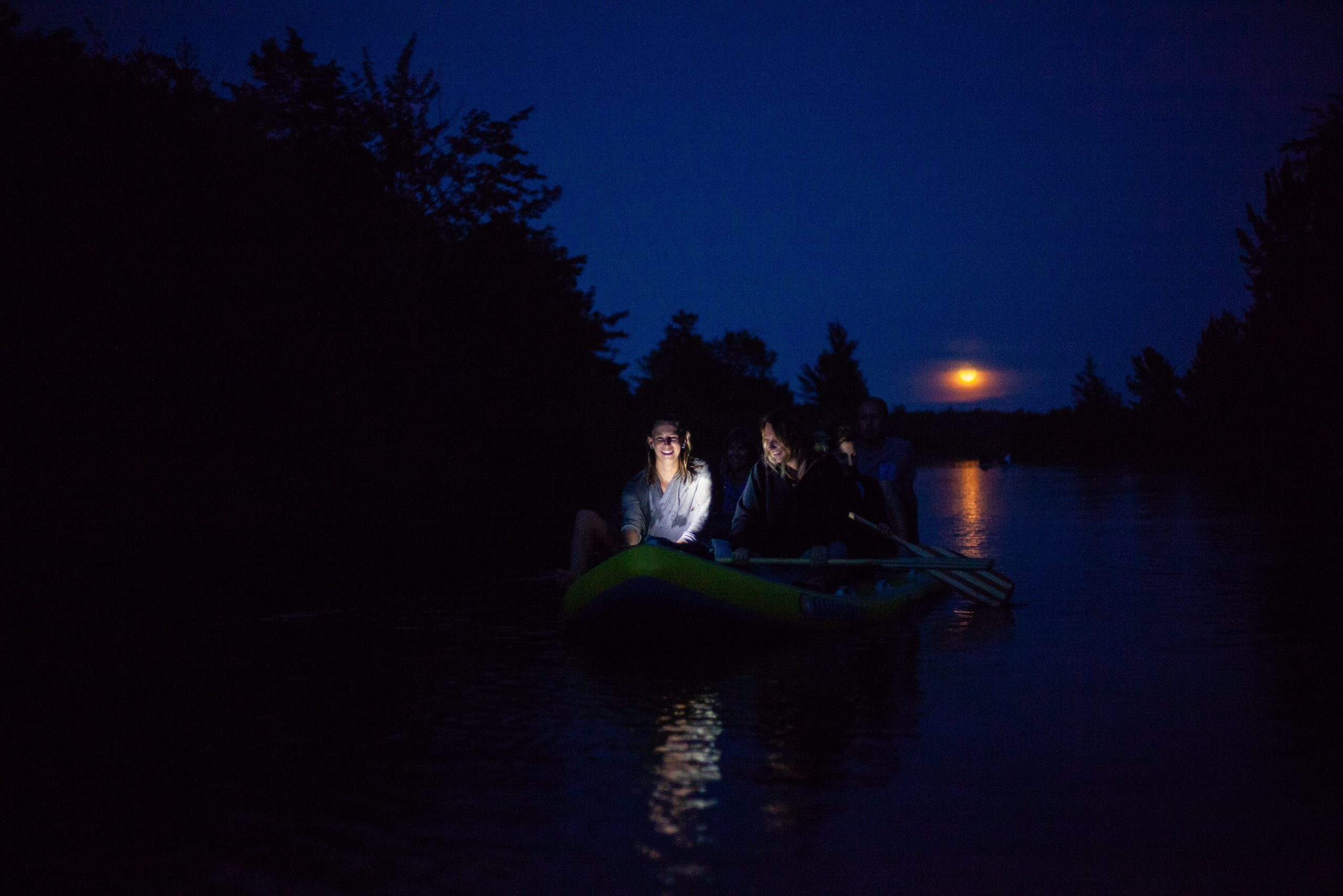 Join us for a night on the water under the big, bright, full moon! 
While August can be hit or miss in regard to finding flat water on the big lake, the water will be cozy warm which often calls for plunges under the stars. Oh yeah.
What to know:
The sun sets on August 11th at 8:54pm and the moon will rise at 9:18pm.
An earlier evening paddle that will allow for return to our vehicles closer to 10pm.
Date: Thursday, August 11th
Location: North Bar Lake
Time: Arrive to location at 8:00pm to get your gear ready.
There will be a quick orientation and safety briefing at 8:20pm and we'll hit the water around 8:30.
While this event relies heavily on the cooperation of the weather, we may choose to reschedule the gathering for one day prior or one day later from the scheduled date to ensure the safety and enjoyment of our participants.  
What to bring: 
Non-motorized watercraft of choice

Board / Boat
Paddle
Life jacket
Leash (for SUPs)

 Working Headlamp
Light to put at the front of your watercraft
 Drinking water
Swimwear *if you plan to get wet*
Fleece and/or neoprene to stay warm (bring extra fleece for post-paddle)
A buddy!
 A Sleeping Bear Dunes National Park Pass – You may purchase at the Park Headquarters