Start your Sundays by joining Boardworks ambassador Leda Olmsted for 90 minutes on the water.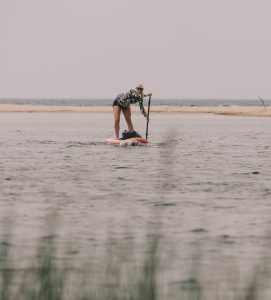 Starting with tips & tricks to enhance your paddling skills to get you comfortable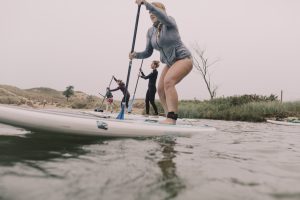 on your board and paddling like a pro, followed by an awakening SUP Yoga class!
Those who have never paddled before, as well as those who have paddled many times in the past, will learn ways to improve their balance on the board, paddle stronger, and access new poses.
Leda is a powerful Leelanau County resident, water woman, athlete, adventurer, and yoga instructor.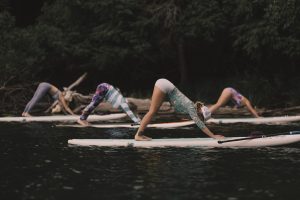 This class is not one to miss!
If it's calm on the big lake we will paddle out on Lake Michigan, but if not, we will just take a quick walk across the parking lot to the peaceful waters of South Bar Lake! We will always meet at the Lighthouse at 9:45am.
Pre-registration required.