We are so stoked to have the opportunity to gather women on the water again, and to share our deep rooted passion & knowledge for the many moods and waterways of the Northern Great Lakes.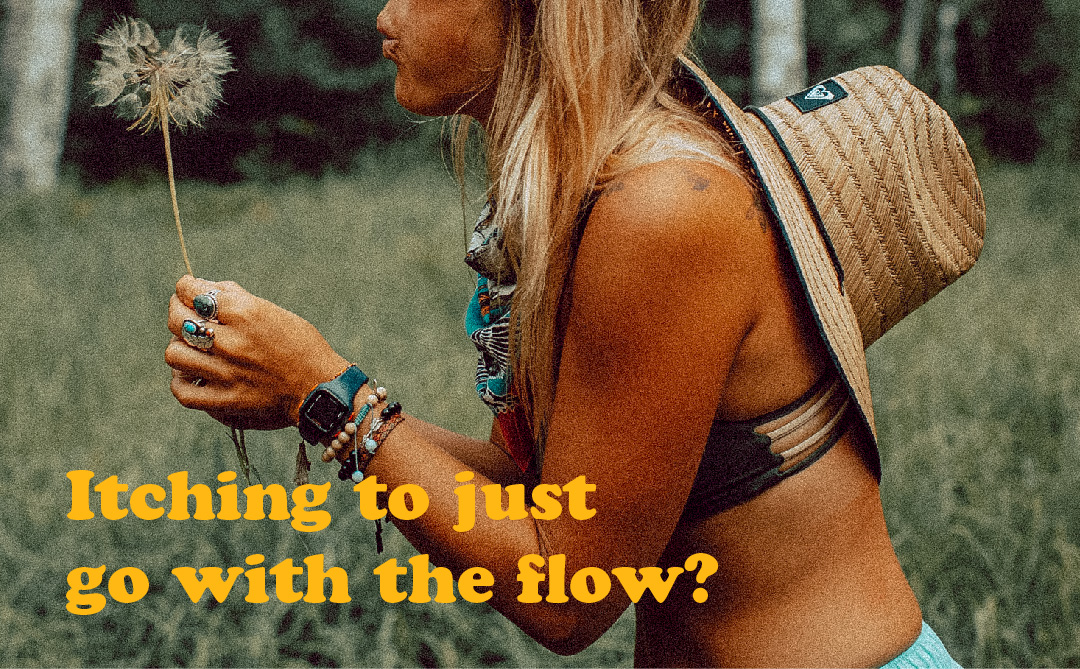 Do you feel a strong pull to be on the water?
Feminine energy is directly related to the water element. It's fluid, receptive quality is calming, adaptive and nourishing. It is strong and powerful, yet forgiving and graceful. It cultivates a sense of peace within us. Water holds healing power, it transforms life, and teaches us to go with the flow.
And go with the flow we will.
We found it suiting to reintroduce Shred Camp with one of the trips that sparked it all. A 3 day / 2 night paddle camping retreat on the magical Au Sable River!
BOOK NOW!
Designed for the average gal itching to go out of her comfort zone with ample support and guidance, and an epic trip for the hardcore paddler looking for an introduction to paddle camping!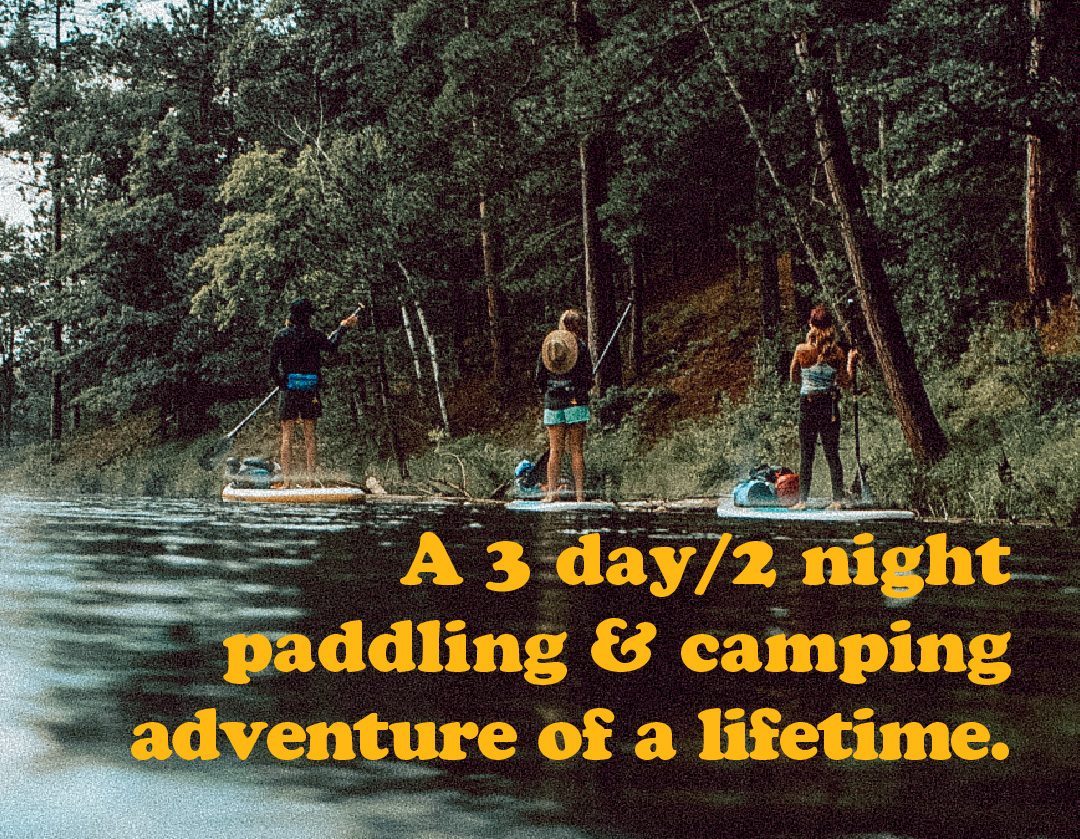 Join us for the water woman adventure of a lifetime June 10th through 12th on the Au Sable River.
We will be paddling a pristine stretch of the Au Sable that holds abundant history, wisdom, and the opportunity for connectivity to the vibrant ecosystem of the protected river, and surrounding forest. More so this is an opportunity to unplug and connect to yourself, to human nature, and to thrive, learn, and grow within a community of women. This is an opportunity for empowerment.
As the light of sunrise sparkles and dances amidst the morning due, we'll be ready to guide you through a powerful meditation and/or yoga practice to start your day. We'll enjoy a warm, energizing breakfast, then pack our bags upon our boards and begin our journey again, with the flow of the river. We will stop along the way to enjoy the historic features along the Mason Tract, to practice yoga on the banks of the river, and to enjoy our self-provided lunch in the forest or under the sun. At the end of the day, a warm, hearty meal and meaningful conversation around a crackling fire .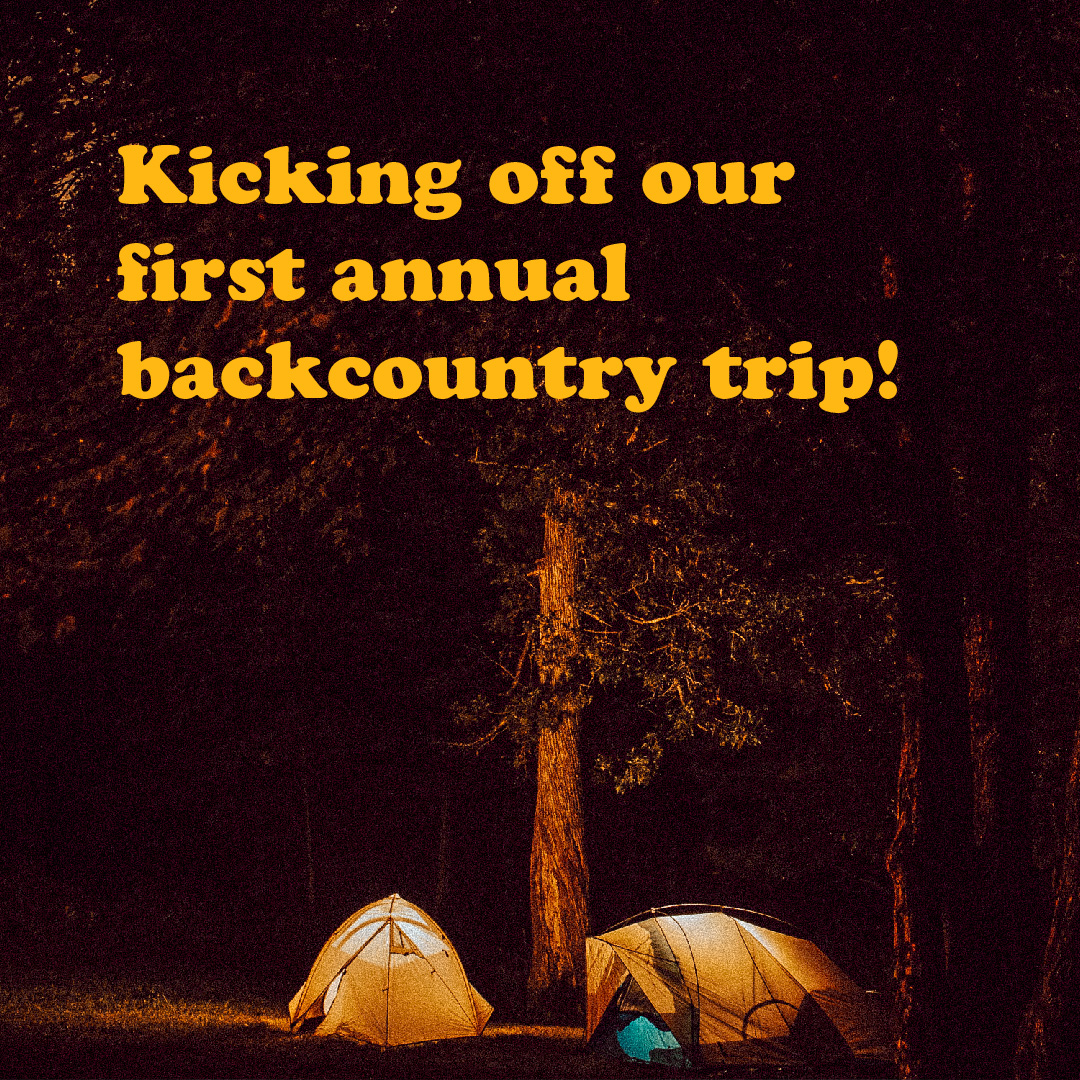 We will be roughin' it – sleeping under the stars, squatting in the woods, with the possibility for a dule with mosquitos or a weekend of rain on the water. But don't worry! We'll hold your hand and make sure that glowing smile of yours stays plastered on your face from launch to landing. 😀
Haven't gone into the backcountry before ? That's all the more reason to jump in on this trip! 
This trip kicks off Shred Camp's first annual backcountry trip! Each year we will offer a limited number of spots on a water woman adventure of a lifetime. Ranging from river trips, to island adventures and more! Skill level for each trip may vary, and the Au Sable is the perfect river to grow your confidence, test your toughness, and get comfortable with dirt under your fingernails.
We will be paddling up to 15 miles, and therefore prior paddling experience is recommended but not required.
This is the perfect trip to grow your paddling skills. You'll learn to navigate the bends of the river, the shallows, dams or down trees. You'll learn to feel the energy of the river, and learn not to fight the flow.
Your safety and enjoyment on the water is our #1 top priority. Guided by three highly experienced paddlers, this trip is designed to ensure you safety, well-being, enjoyment and growth as a person & a paddler every stroke of the way.
Cost:
Bring your own PaddleBoard:
$695 Per Person
Paddle a Provided Board:
Includes one SUP, Adjustable Paddle, Quick- Release Leash & Belt PFD
$875 Per Person
Specific board will be determined based upon size and skill level of the individual paddler
What's Included:
3 Days Professional Guided Trip with a guide to student ratio of 1:4
Teaching of advanced paddle technique and river safety skills
Daily Guided Yoga and Meditation including Breathwork on the bank of the river
Camp Caddy to ensure we have our intended group sites ready to welcome us!
Delicious, hot & hardy, plant-based meals

June 10th: Dinner (fish protein optional)
June 11th: Breakfast and Dinner
June 12th: Breakfast
*Ladies will be responsible for their own lunch and snacks- our hope is to feed you well enough that lunch can be light to pack, simple, and energizing*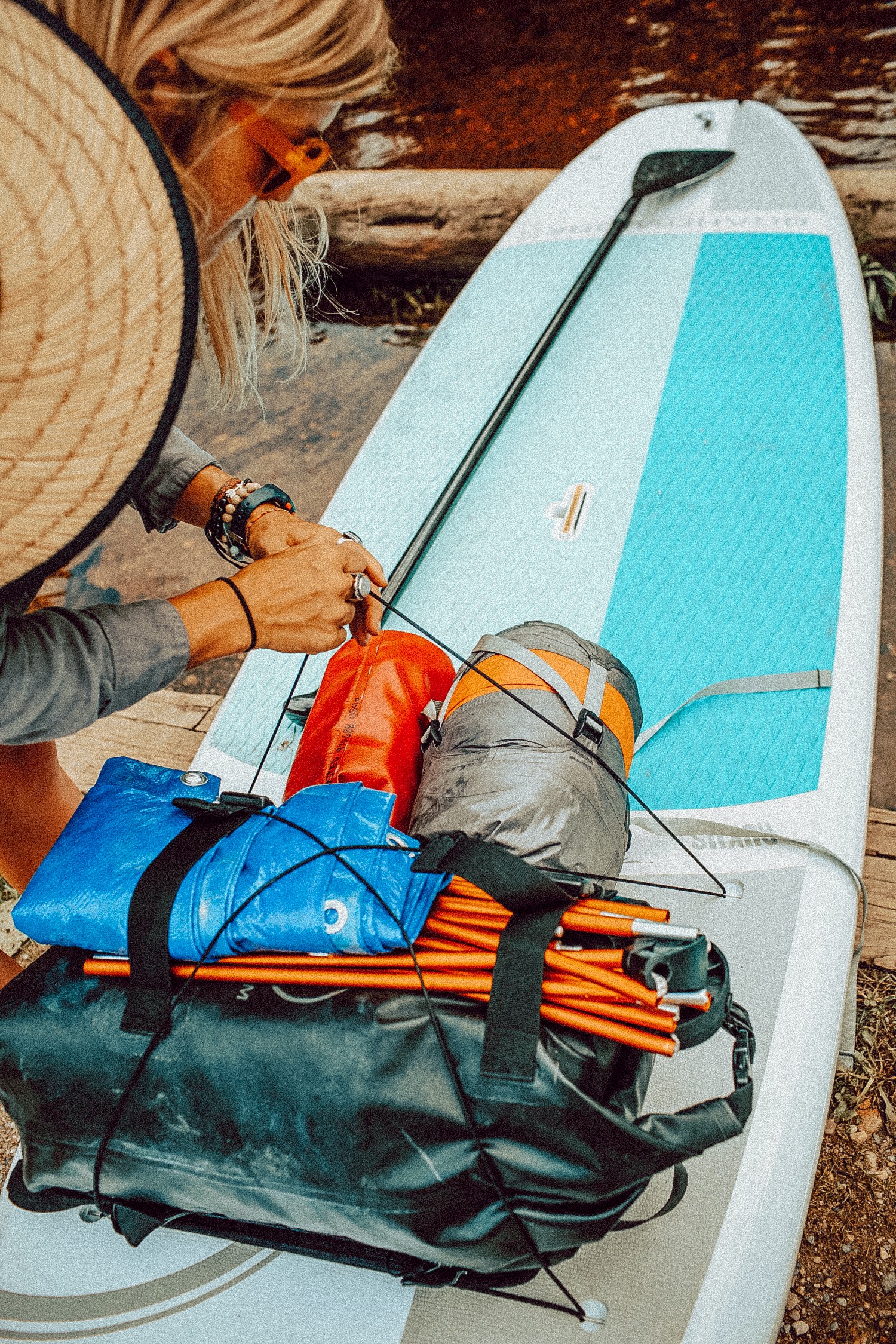 Trip Checklist:
Stand-Up Paddleboard (if not renting)
Paddle (if not renting)
Belt or Compact PFD (if not renting)
Quick Release or Coiled Leash (if not renting)
Tent (Ensure it has a Rain Fly and Footprint)
Sleeping Pad
Sleeping Bag (Rated to 40 Degrees)
Camp Pillow (Packable) or Stuff Sack to stuff with jacket
2 pairs cozy, quick-dry base layers (synthetic or wool – avoid cotton)
Fleece Jacket or Pullover
Rain Jacket
Swim Suit
Towel (compact pack towel if possible)
Water Shoes or Sandals (Chaco Style)
Sunglasses (and recommended sunglass holder)
Hat (recommended quick-dry)
Cozy Beanie
One Liter (or larger) Reusable Water Bottle
Camp Cup
Bowl
Eating Utensils
Sunscreen
Bug Spray
Lunch x 2/ hearty, healthy snacks for fuel throughout the day
Dry Bags (you've got it sista' – this gear is goin' down the river with you! Keep it compact – try to limit to one medium sized dry bag & one small dry bag.)
Missing some items from the checklist? Don't worry! Ask a friend for a lend, or stop in Sleeping Bear Surf to get your hands on gear!
Terms & Conditions:
Cancellation Policy:
If you must cancel, there will be a non-refundable 15% cancellation fee. Refunds of up to 85% of camp cost can be provided up to 21 days in advance of the retreat start date. We will be unable to provide a refund for cancellations made within 21 days of the retreat start date. We are sorry, but we cannot make exceptions as we are doing our best to accomodate all women eager to join camp. If we are able to fill your spot we are happy to provide a refund of up to 85% camp cost. Sleeping Bear Surf reserves the right to cancel or reschedule a backcountry trip if we feel that the safety of our students is at risk. Backcountry trips are cancelled by Sleeping Bear Surf only if there is a prominent advisory for electrical storms or other severe weather. In this very unlikely case, we will either reschedule the trip, provide a refund, or provide an opportunity to put your payment toward another Shred Camp offering.
What we are asking of you before joining Shred Camp:
Ensure you are capable of potentially paddling 5 miles, or more in the rain, or amidst a swarm of mosquitos with a smile on your face ; )
That you will allow yourself to be open, vulnerable, and be willing to go with the flow
That you will listen to your body throughout the trip and voice to a guide if you need rest
Vow to stay at home if you are feeling sick, have been diagnosed with Covid-19, or have been in contact with someone with Covid-19 within the last 14 days.