We very much hope to bring Shred Camp back in the Summer of 2022. To stay up to date on launch information, camp dates and Shred Camp related events and offerings please email Ella at [email protected] with the subject "Lady of the Lake". 
Do you feel a strong pull to be on the water? Feminine energy is directly related to the water element. It's fluid, receptive quality is calming, adaptive and nourishing. It's strong, yet forgiving and powerful, yet graceful. It cultivates a sense of peace within us.
Join Ella and Leda, two of Lake Michigan's most passionate female surfers this upcoming summer for a long weekend of empowerment through yoga, surfing and SUP on Lake Michigan. Start your mornings with an awakening SUP yoga practice. Spend your afternoons taking your surf and SUP skills to the next level, and end each day with a relaxing yoga session on land. Be apart of a community of women who have a thirst for adventure.
Your instructors: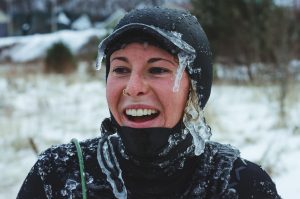 About Ella: Daughter of the owners of Sleeping Bear Surf & Kayak, Ella has grown up along the shores of Lake Michigan, surfing, paddling and indulging in the abundance that is the Sleeping Bear Dunes National Lakeshore. Surfing is her passion: the way she expresses herself, challenges herself, and where she feels most at home. She is also an avid paddler, and water-woman on multiple fronts. When she is not seeking waves south of the border, she is at home in Northern Michigan teaching all walks of Earth how to surf as she has for the last five years. She also runs SBX Waterman Camp for kids too. Her greatest joy comes from sharing her passion with others.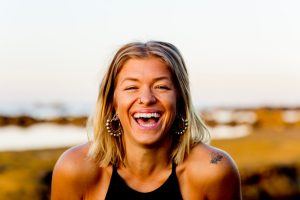 About Leda: Ever since catching her first wave on the Great Lakes in 2003, Leda has dedicated her life to being on the water. Her mission is to empower women through yoga and board sports. As one of Michigan's most experience SUP yoga teachers, she finds SUP yoga is the perfect blend of her love of yoga and the water. She currently splits her time between paddling downwind and surfing on the Great Lakes, paddling down whitewater and surfing river waves in Colorado, and leading yoga and surf retreats around the globe.
A peek inside Shred Camp: Great Lakes ~ 
We do not have control of the weather. We can not make waves, nor can we stop the rain.
Shred Camp is all about embracing whatever mighty Lake Michigan and the ever-changing forecast throws at us. The weather surely will never prohibit us from having an absolutely epic, magical weekend.
Each morning will include an optional lakeside meditation followed by a healthy breakfast. Daily activities will be based upon the weather. Most mornings will begin with SUP yoga or yoga on the deck. When there are waves, we will be surfing! If conditions are flat, we will enjoy paddling along the coast of Lake Michigan and students will learn skills to improve their efficiency and techniques.
After lunch each day students will be given a chance to relax, explore or continue to practice their new skills. Each day will challenge the body in the most healthy ways possible! Some days will include a second on water session in the afternoon. Student will be given drills to practice depending on their skill levels. Even experienced paddlers will learn something new as well! All levels of surfers and paddlers are welcome!
Yoga classes will be also be tailored to the conditions. If we are blessed with lots of waves, classes will be tailored to easing tired surfing muscles. If conditions provide for less surfing and more paddling, classes will be designed to strengthen surfing muscles, while still releasing soar paddling muscles. All yoga classes will be beginner friendly, with modifications given.
Some evenings will include a yin yoga practice at sunset, and others will be spend connecting around a bonfire. Students will enjoy reflective journaling opportunities and conversations designed to inspire and invoke courage and power.
We hope to see you there, on the water, Summer of 2023.